Algarve - a magical place
Warm, unspoilt, simply beautiful:
the southern tip of Europe!
The Algarve is Portugals southernmost region, surrounded by the Atlantic ocean, and one of the mildest regions of continental Europe with 300 days of sunshine per year. The mild south coast extends from Spain to the cape, where it meets the west coast with its endless beaches, wild ocean and unforgettable sunsets.
The pace of life is a bit slower here, the atmosphere laid back, and the friendly Algarvian people have a welcoming smile for open minded visitors from all over the world, making it easy to just relax and be happy.
The sea shaping the cliffs
Majestic trees braving the heat
Amazing West Coast Nature Park
Flowering valleys and green mountains
The beautiful coastal garden of the Algarve
One of the most inspiring regions of Europe is still a hidden gem of natural beauty, inviting you and your group to relax, enjoy and absorb this special positive and calm energy unique to the Algarve! The Atlantic Ocean right on your doorstep and surrounded by Mediterranean nature, scents and sounds, you´ll find the Algarve peaceful and calm as well as powerful and invigorating! Especially during the placid winter months you can enjoy mild temperatures up to 20° C and a week full of sunshine instead of frost and snow. After the dry summer fresh green covers the hills and cliffs already in November, followed by the first almond blossoms in December and thousands of wild flowers covering the soil like colored carpets.
Most beautiful beaches
The unique sandstone formations the Algarve is famous for are located in the Region of Carvoiero, and around Lagos and Albufeira. With hundreds of beaches it´s hard to appoint the best, choose from long white stretches embraced by towering red cliffs, dune beaches with lagoons full of birds like flamingos or the small sandy bays with turquoise water, nestled between the yellow cliffs.
Just a short drive inland the Algarve holds a lot of secrets to be discovered. Walk the mystic cork forests of Monchique and drink from cristal clear springs, or enjoy 360 degree view over both coasts from the highest mountains.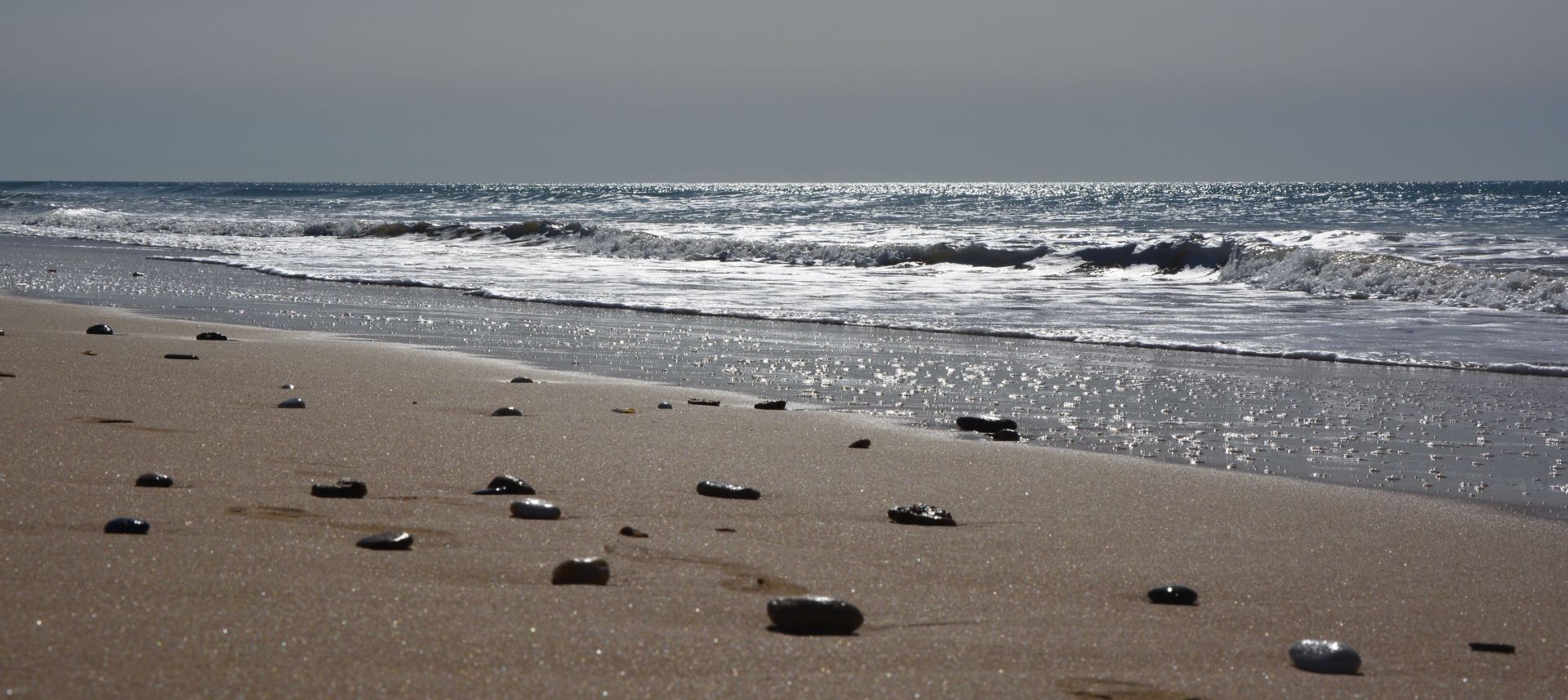 Tradition and Culture
Being a rural area, the Algarve has lots of interesting traditions, especially visible in the back country, where you find small farms and villages surrounded by orange, fig and olive trees. History becomes alive when strolling through the cobbled streets of the medieval town of Silves up to the moorish castle. Or you visit the slave market and fortress of Lagos and the seafarers school, reminding of the times of colonialisation